My Recommended Business Resources You Can Use To Help Run Your Business
When it comes to running an online business or offline business, it is important to have effective business resources that will enable you to run your business efficiently and effectively. There are so many different business resources and tools out there and maybe you want a little bit of insight on how some of them may work before you consider using them. I was the same way and I have done some research before I personally started using some of the business resources that I now use in my business today.
Below I have listed recommended affordable business resources that I personally use for my business. I will also explain the benefits of the business resources listed.
(Post may contain affiliate links. I only share opportunities I feel will benefit my readers.)
Tailwind is a great service to use especially if you are an active pinner on Pinterest. You can also integrate your Instagram and Facebook account as well with this tool. If you are a business owner or blogger, then Pinterest is a great social networking platform to be on in order to grow your business.
There are so many strategic ways that you can use Pinterest for your business and having the Tailwind app helps make pinning more easily and more effective. You can save time with manual pinning by having the ability to schedule your pins as well as pin to multiple boards in just a few clicks. This Tailwind app is also a great alternative to Board Booster which once was a popular tool to use for Pinterest.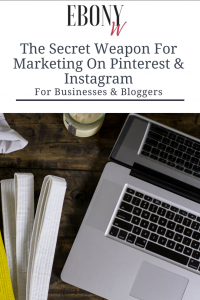 Besides having the ability to schedule posts, the Tailwind app allows you to discover content, monitor conversions, amplify your reach, and gives you the ability to measure your results.
You can start to try it out for yourself. It is risk free so you can start a free trial by clicking below:
Siteground is the hosting provider that I use for my hosting. When I was looking for ways on how to start a blog, I decided to use Siteground as mentioned in my previous post on how to start a blog for beginners. From personal experience, I have found that Siteground has great support, great speed where my blog loads faster, and so affordable. You can click the banner below for more information:
I have used this provider for many years for my businesses and it is an affordable way to create a domain or web address for your business. You can buy a domain from a few cents to as little as $9.95/year depending on the availability of the domain name you are requesting. There are other web options you can take advantage of as well including hosting, private email addresses associated with your domain, and more. You can sign up or check your domain availability by clicking below:
Most business owners and bloggers use affiliate marketing in their business. Affiliate marketing allows marketers to promote and recommend products that they use and to share with other users whom will benefit from the product. In return, the affiliate marketer earns a small commission.
Share A Sale is an affiliate marketing platform that allows affiliate marketers to find and promote affiliate products. They offer affiliate products on so many types of niches. It is free to join, and you can sign up below to become a part of the network:

If you are in the E-Commerce niche, then Shopify is a great platform to use to run an online store. The minimum cost monthly is only $29.99/month for the basic plan and it provides everything you would need to run an online store.
You can literally get your store up and running in less than a day. It automates everything as well as notifies you anytime you receive an order on your smartphone.
I have personally used Shopify for several years for my online store and it has personally been the best platform I have ever used. They aslo have great support as well. Having your own online store is a great way to make money online and be your own boss. You can get started for free by clicking the banner below:
Printful is also a great platform to use if you are in the printing niche. Not only can you sell customized printed tshirts, but Printful enables you to also sell other customized items such as hats, home decor items, coffee mugs and so much more.
The great thing about this app, is that you can integrate the Printful app into your Shopify or online store. So if you have a certain brand that you are promoting and you wanted it printed on your own merchandise, then having a platform like Printiful on demand for your printing needs is a great option for your business.
You do not have to worry about no upfront costs or inventory. If you are interested in selling with Printful you can click the banner below. If you are not interested in selling but you need to have something printed, feel free to contact me to request an order.
Aweber is a great email marketing tool that I personally use. It allows you to create professional automated emails for your business. If you are a blogger, as a blogger, it enables you to automatically create emails from your latest blog posts. It comes with an easy to use drag and drop editor, html templates, automation with email sequences, trigger based campaigns with tagging, auto-responder followups and so much more. It is very affordable and you can get started for free by clicking the banner below:


This is a great tool that enables you to have the ability to provide a Call To Action to your website. You can announce special offers such as a sale or discount you may be promoting. If you have a special training or offer, you can place a customized bar at the top or bottom of your websites that your website visitors can take advantage of.
You can also take advantage of a C.T.A. to have your subscribers contact you via telephone and you can have a button that will call you directly added to your site.
You can also grow your mailing list by collecting email subscribers and you also have the ability to receive popups on your site for your newsletter signup form.
You can also add a button to connect to your social media channels. You also can create a customized C.T.A. button as well.
This tool is free to use and easy to implement but of course with most tools that are offered for free, there are some limitations. You can however take advantage of the paid option which enables you to have more options available. You can click here to sign up for a free account.
If you accept credit cards for your business. You can take advantage of this credit card processing system that you can get started for free. If you also accept credit cards for a current provider, you can also get a free quote to possibly save on your existing credit card processing fees. You can also donate to your favorite charity with the Give Back Program. Click the link here to learn more.
This website is designed for small businesses that are interested in implementing video into its marketing strategy. You can create customized videos and have a spokesperson, animated videos, or whiteboard videos. You can click here for more information.
This internet service provider provides affordable internet and home phone plans. You can click here to check it out for more information.
Hopefully, some of my personal recommended business resources are helpful for you and your business. If you are interested in help with using any of these business resources, you can hire me and schedule a business consultation to help implement these business resources into your business. You can schedule a consultation by clicking here.
Until Next Time,
Ebony Washington